Derek Matthews: When an Illustrator Goes to Pot
Someone once described Derek Matthews as "possibly one of the UK's most successful illustrators that no-one has ever heard of".
Over a forty year span he worked for a raft of top flight clients from Tokyo to Toronto.
"My work regularly appeared in long running major advertising and promotional campaigns, greetings cards, editorial and packaging designs. I've illustrated children's books for many of the major publishers and the Snappy series of children's books I illustrated sold more than 13 million copies worldwide including a number one American best seller. So I guess there's some truth in the description…especially the last bit" says Derek.
"For me illustration was and is all about knowing what the client wants and what you want. Merging the two and then working towards a finished product that exactly matches this (pre)conceived idea. I know what it's going to look like long before I've finished."
Then after forty plus years he went to pot…
"I'd always enjoyed working with clay at school and studied pottery as part of my foundation course at Farnham School of Art. After so many years of illustration I needed a medium that was less predictable and more "physical" than pen, paper and Apple Mac.
Working with clay is a million miles away from the world of advertising and design with its tight deadlines, budgets and tricky briefs.
I once described working with clay to a friend as like trying to deal with an unruly toddler. It never quite does what you want. It seems to have its own agenda and you need to work with it.
My love of whimsy, folk, religious and tribal art and my background as an illustrator, all go into the mix and then other influences, including the physical nature of the clay, creep in and my original ideas start to take on a life of their own.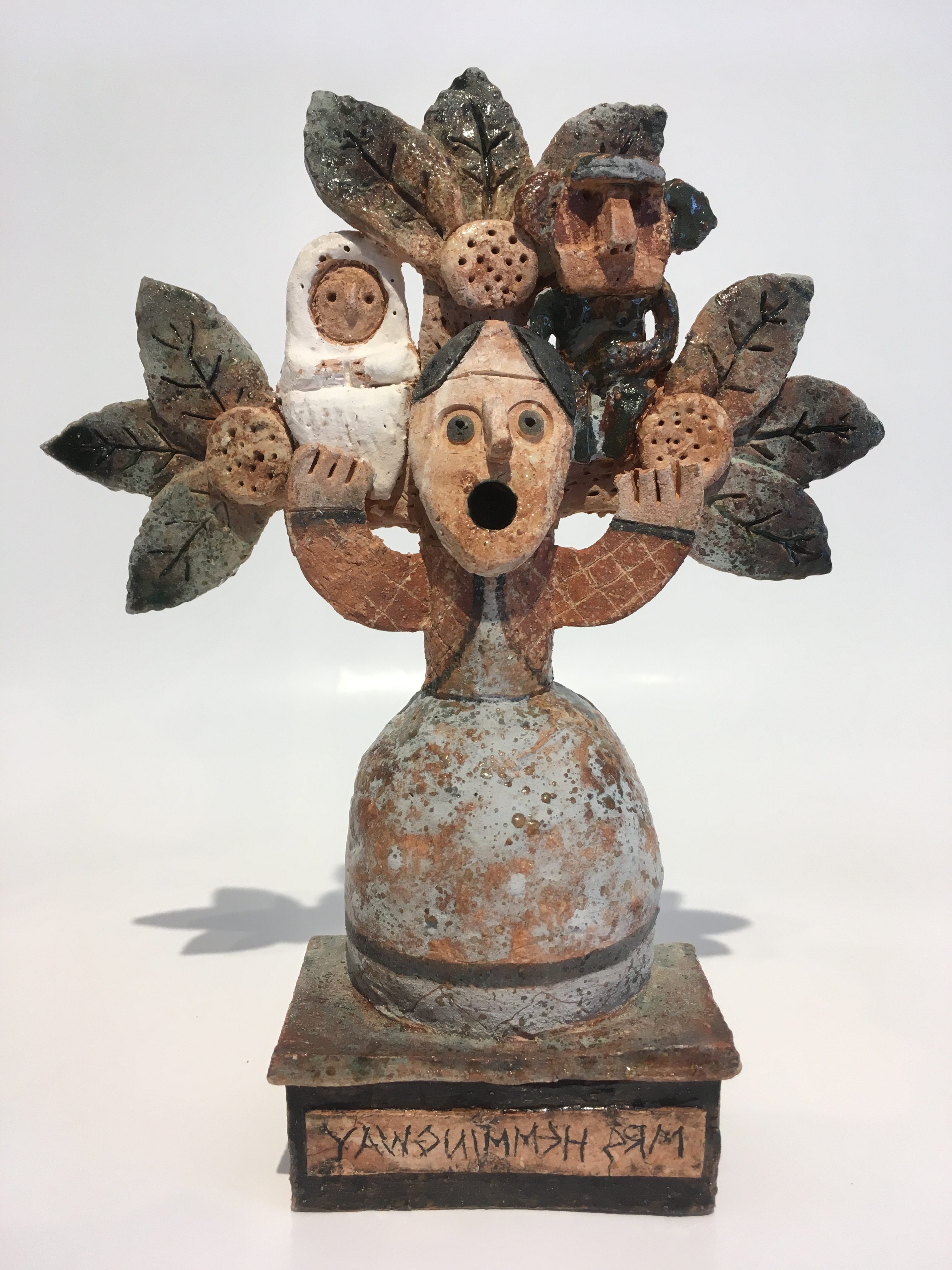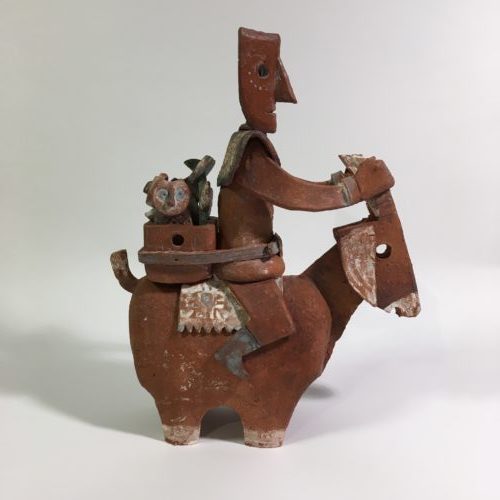 Currently the majority of my work is created at Farnham Pottery, again a return to old haunts. I use a variety of paper clays: clay blended with fibre into which I add other fragments of additional material. These "inclusions" add to the alchemy and help give the clay a distressed or patinated surface.
My ceramics start with a narrative that's either imagined, half remembered or carefully researched. I'm keen on the idea of my work having an underlying logic. A sort of implied provenance.
I like to to view my work as artefacts or relics retrieved from a place that may…. or may not have existed."
Following on from a very successful show in 2018 Derek is currently working on a new batch of work for the annual Fircroft exhibition at Albury Heath in Surrey.
He is also seeking further opportunities to show his work.
Derek Matthews. 01428 684580
studio@derekmatthews.co.uk
Instagram: @crackingpots
Rethink Ceramic Art