Latest Events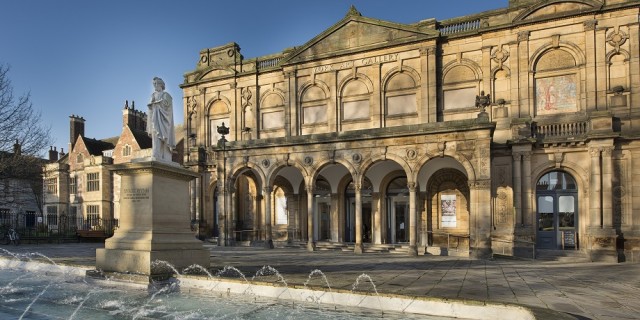 Date: Saturday 10 November 2018, 4:00 pm - 5:00 pm
Venue: York Art Gallery
Join the Centre of Ceramic Art for our annual lecture at the York Art Gallery.
This year's speaker will be Alex McErlain and tickets are £8.
For more information, and to book your place, visit The Annual CoCA Lecture 2018: An Imaginary Retrospective By Alex McErlain
This event is in association with the Friends of York Art Gallery and Northern Potters.
Date: Friday 7 December 2018, 1:30 pm - 2:00 pm
Venue: York Art Gallery
Take a break from the hustle and bustle of the city and join Collections Facilitator Fiona Green for a mindful handling session in the Anthony Shaw Space at the Centre of Ceramic Art (CoCA), York Art Gallery.
Relax in a comfortable domestic setting, take a breath and spend time living with art.
Free with admission, no need to book.
Date: Sunday 16 December 2018, 3:00 pm - 5:00 pm
Venue: York Art Gallery
Our Low Sensory Experiences are designed for visitors who would prefer a quieter visit to the art gallery.
The gallery provides a tranquil, spacious environment for visitors to explore without the need to worry about extreme light and sound levels, confined spaces, or large crowds. Our building is fully accessible (including the cafe, shops, toilets and outside space), and our Welcome Team have received training in assiting visitors with additional needs.
There are plenty of areas where you can sit down and relax, and a designated quiet space should you need it. Our Welcome Team will be happy to help with any queries you may have.
For more information about accessibility, please visit our Access page here.
The event is free for visitors with autism, dementia, visual impairments or similar issues. Carers and children under 16 will also be admitted for free. Accompanying members of a group will be admitted for £4, and standard admission is £7.50. There is no need to book ahead.
If you require any further information about this event, please email enquiries@ymt.org.uk or phone 01904 687687.