Lucille Lewin: winner of Young Masters Ceramics Prize
Lucille Lewin has been announced as the winner of the £1,500 Young Masters Maylis Grand Ceramics Prize, which is supported by collector and philanthropist Maylis Grand.  This strand of the Young Masters Art Prize was launched in 2014 to give a separate platform for ceramics and highlight the creative and innovative potential of this artistic medium.
Above: Young Masters Art Prize Shortlist Exhibition 2017, London
Lucille was chosen from 10 shortlisted artists for her work that the judges described as 'completely original'.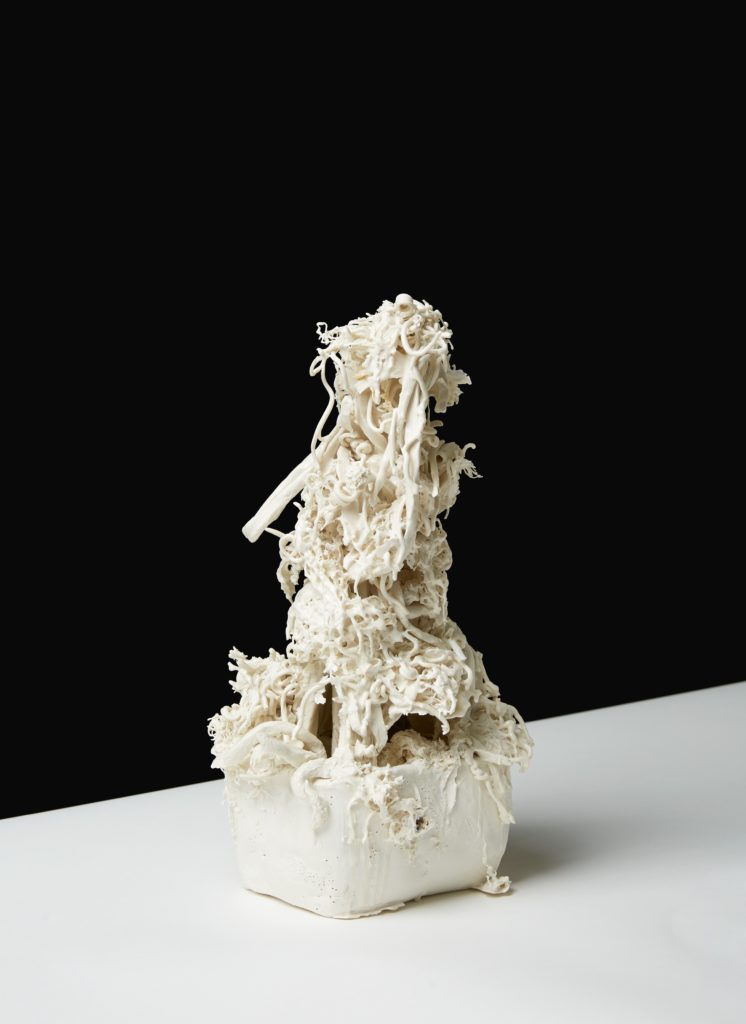 Above: 'Babel' by Lucille Lewin, 2017                      
The judges, Janice Blackburn, former Curator of Arts and Crafts at Sotheby's; collector Preston Fitzgerald; collector and philanthropist, Maylis Grand and the Crafts Council's Daniella Wells, continued: 'We were looking for originality and a strong voice and we were in total harmony about our choice of winner.  Lucille's work is experimental, beautifully made and totally original; this is work with a future.'
Above: 'Notions of Transformance II' by Lucille Lewin, 2017
Lucille Lewin's work is the result of research into the origins of 18th century European porcelain and the alchemists who invented it.  Her pieces, which combine porcelain with other media including glass and salt crystals, reference the Victorian Cabinet of Curiosities and the early microscopic photographs of the natural world by Karl Blosfeldt.  A £500 Highly Commended Prize was awarded to Lauren Nauman. 
Above: Ceramics by Lauren Nauman
The inaugural Young Masters Emerging Woman Art Prize was introduced this year to profile and reward the work of emerging female artists. In addition to the main prize given to Azita Moradkhani, two Highly Commended Prizes of £250 were awarded to Isabelle van Zeijl and Katie Spragg.
Above: 'Meadow' by Katie Spragg, 2017
Rethink Ceramic Art