CoCA Acquisition – Abdo Nagi
Abdo Nagi (1941-2001) was a former Yemeni goat-herder who came to the UK as a domestic servant. He settled in Letchworth, Hertfordshire, and went to college to learn to make pots. Nagi's lush glazes are unmistakably Middle Eastern. This delicately thrown bowl is typical of his work.
The clay and glazes Nagi uses make reference to the skies and buff-hued stony mountains of Yemen. He also uses wonderful dry turquoise and royal blue glazes in later work, which invoke the colour palate of mosque interiors.
This work was kindly donated to York Art Gallery by collector Moira Morley-Warland.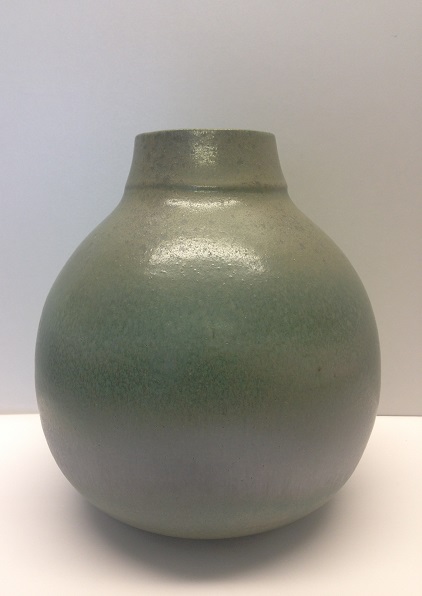 Jar (1998) – YORAG: 2017.12 
Rethink Ceramic Art