'On Show' Ceramics Study Day
On Show: Contemporary ceramics in the Goodison gift in the context of a historic museum collection
Thursday 10 May 2018, 11:00-16:30, The Fitzwilliam Museum, Cambridge
Tickets: £26 (includes tea and coffee on arrival, lunch and afternoon tea)
On Show is a rare opportunity to hear different perspectives on how the art of display can animate objects and deepen insight into historic collections.
The study day will draw on two current displays exclusive to the Fitzwilliam Museum: the Goodison gift of contemporary ceramics and the exhibition Things of Beauty Growing: British Studio Pottery.
Speakers include four internationally-acclaimed UK ceramicists whose work features in both displays: Julian Stair, Carol McNicoll, Philip Eglin and Jennifer Lee. The study day concludes with a conversation between Amanda and Sir Nicholas Goodison, followed by the opportunity to share reflections on the subject.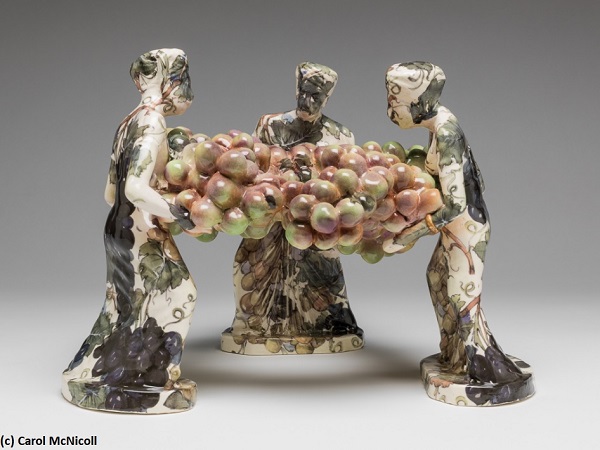 Rethink Ceramic Art