Artist in focus: Beatriz Sala Santacana
Beatriz Sala Santacana is a self-taught Cuban sculptor, painter and ceramicist born in Havana, in May 1975. Beatriz won the Special Prize of the jury at the 2016 Cuban Contemporary Ceramic Biennial. She is a member of the National Union of Writers and Artists of Cuba (UNEAC in Spanish). Here Beatriz gives us an insight into her creative process:
"I place my characters in a moment of change, sometimes as a lone figure, sometimes as a group, struggling with their conflicts, choices and differences."
(Above: Angel flying into the hurricane)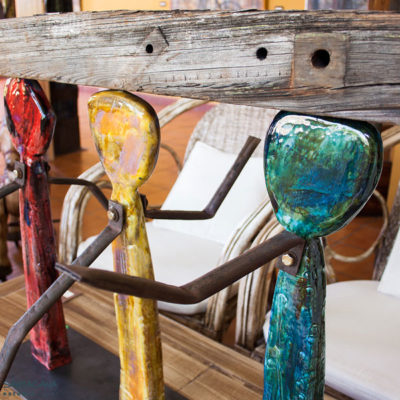 (Above: Equilibrists)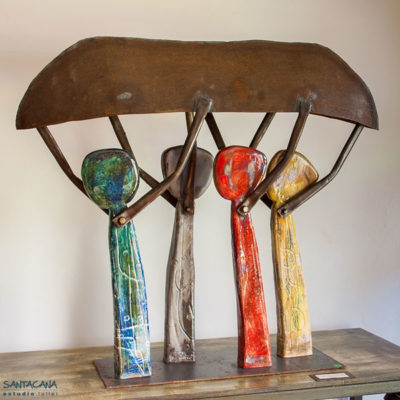 (Above: Another ship getting ready to leave)
"In my sculptures I combine apparently incompatible materials: glazed ceramic and rusty sheets of metal, ancient iron pipes, wood from old lamp posts or wheels from unknown mechanisms. All these rejected elements –worn down and ruined for their original functions– far from being at odds with the bright finish of ceramics, evolve to new meanings that provide them with a greater expressive force."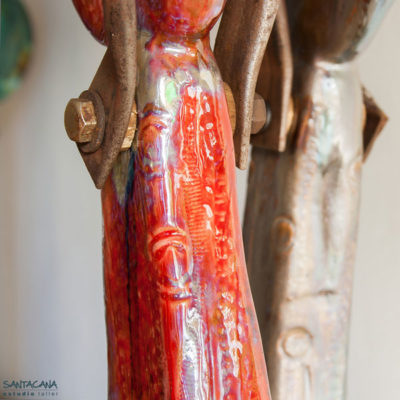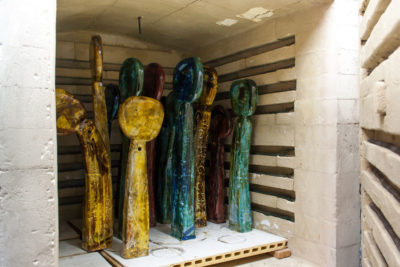 (Above: Handmade kiln)
See videos of Beatriz at work here, you can follow Beatriz on Twitter, Instagram or Facebook.
Rethink Ceramic Art