A Sense of Home
14 December 2017 – 8 April 2018
The Centre of Ceramic Art (CoCA) at York Art Gallery invited first year students from the BA ceramics course at Central Saint Martins to spend a day exploring the Anthony Shaw Collection both out on display in the gallery and in our stores.
Following their visit, the students created work in response to artists in the collection, some of whom overlap with CSM alumni such as Gordon Baldwin and Gillian Lowndes. The students were also asked to consider the environments that the ceramics inhabit in their response.
Tutors Duncan Hoosan and Matt Raw enabled the students to realise their concepts and ideas. Ceramicist Anna Barlow was responsible for introducing glaze and its materials and developing surfaces, and Dr Elizabeth Wright helped the students in building their contextual and theoretical framework and study.
Through this collaborative project, the students explored how art can take on different meanings or even a new life, becoming more closely connected to the owner and assuming a reality and physicality through contact and use.
Central Saint Martins, UAL is globally renowned for the creative energy of its students, staff and graduates. Its educational reputation across art, design and performance is demonstrated by the ever-growing achievements of its BA Ceramic Design alumni who include Robin Levine, Gillian Lowndes, John Chipperfield, Maham Anjum, Kerry Jameson, Ian Stallard, Christopher Headley, Agalis Manessi, Rob Kesseler and James Evans among many others.
Central Saint Martins is part of University of the Arts London (UAL), an international centre for innovative teaching and research in arts, design, fashion, communication and the performing arts. The University is made up of six Colleges: Camberwell College of Arts, Central Saint Martins, Chelsea College of Arts, London College of Communication, London College of Fashion and Wimbledon College of Arts.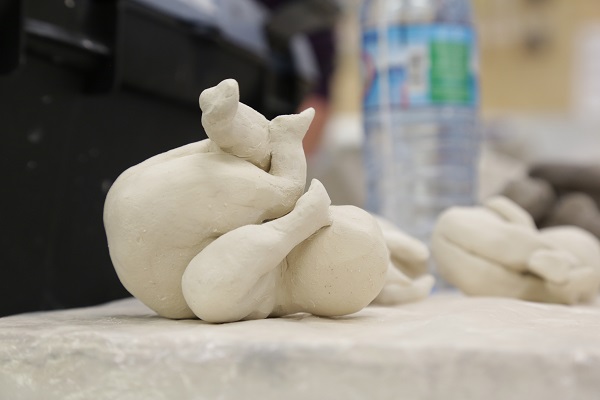 Rethink Ceramic Art