Sarah Villeneau
Ceramic Artist
Areas of specialist interest:
British studio ceramics
Sculptures
Design
Glazing
Hand-built ceramics
International contemporary ceramics
European ceramics
Abstract ceramic artists such as Gordon Baldwin, Gillian Lowndes, Ewan Hender-son and Rafa Perez
Workshop teaching
Profile:
I have been making ceramics for 30 plus years.
From 1998, I worked predominantly in education and community settings running workshops, training others to use creativity in the workplace and project managing large-scale community projects. I worked extensively for darts (Doncaster Community Arts) 1998 to 2014 and Creative Partnerships across South Yorkshire as Creative Agent and Creative Practitioner (2003  to 2011).
In 2009, a colleague and I set up Art of Interaction, a community organisation using the arts to empower isolated and disenfranchised communities. From 2012 to 2015, I worked on the Arts Council funded Creative People and Places programme which involved exploring South Yorkshire's thriving 18th Century ceramic tradition.
In 2014, I completed an MA in Studio Ceramics at Loughborough University which saw the development of a new body of work and the decision to concentrate on promoting my work through shows and galleries.
I have received numerous funding awards from the Arts Council, AN The Artists Information Company, Humber Learning Consortium and others.
I am:
chair of the Artist Advisory panel for Sheffield's Culture Consortium, working on an Ambition for Excellence in the Visual Arts programme
a member of Northern and Craft Potters Associations and Design Nation
I exhibit and attend shows up and down the country, from Innovations in Ceramic Art, Ceramic Wales, Potfest in the Park, as well as exhibiting for The Discerning Eye, Kellie Miller Gallery, Omega Studio, Bircham Gallery, Staithes Gallery and others.
Skills:
Hand-building

Teaching

Coaching

Project Management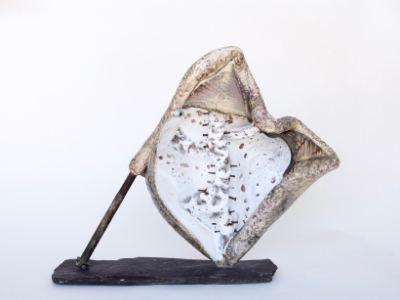 Based in Sheffield.